After a fire-drill main waste line replacement, another project on time and under budget. When we take on a project, you know it will be done right.

We have many clients that contract full residential rehabs to us in their entirety. We perform tens of these at any given time. We had this particular project come to us as a 30 day rehab property from one of our large real estate wholesale-flip companies. As we took on this particular property, we were confronted with some pretty intense issues including a main plumbing waste line issue that no one could fix. More on that later…
When we take on a large renovation project, we have the staff to get it done on time and under budget. Here's the process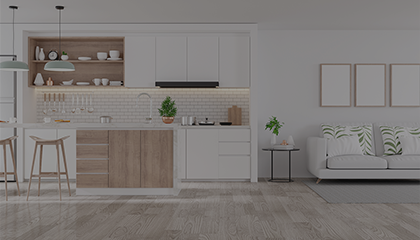 We visit the project with your punch list of items to complete.
We bring anything above your provided scope of work that we believe needs to be addressed.
We provide our pricing for all items on your list.
We agree on a timeframe.
We get to work!
We complete the project and close all permits.
This process is proven to be reliable and stress free for our client. We let you worry about getting more business, while we take care of the hard stuff. Most of our projects are completed within the initial budget and are within the agreed upon timeframe.
Back to our project from the cover picture, we found that we had to replace the main waste line completely. This would require getting a permit, excavation of the landscape to get to the main, city inspections to ensure the project was done to code, and on and on.. All of this right in the middle of re-doing the kitchen, bathrooms, basement, full re-texture and re-paint for the interior and exterior re-paint and re-pallet too! We were able to complete all of this within our 30 day deadline including the main replacement!
We're pretty proud of what we do.